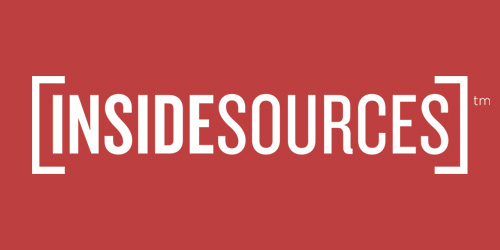 By Erin Mundahl, InsideSources, February 15, 2017


Representatives from the Standing Rock Sioux Tribe, Energy Transfer Partners, and the Laborers' International Union met Wednesday in a congressional hearing on energy infrastructure development. Over the course of the two-hour hearing, the Standing Rock tribe struggled to defend its opposition to the Dakota Access Pipeline.


Chad Harrison, a councilman for the Standing Rock tribe, presented the DAPL project as another instance of the U.S. government seizing tribal land.


"The proposal to build the Dakota Access pipeline across the Tribes' taken treaty lands, and across the Missouri a half a mile upstream of our Reservation, illustrates the continued historic pattern of abuse," he said.


Harrison acknowledged that the company attempted to schedule meetings about the pipeline route, but emphasized that this was not a "meaningful consultation." He urged the committee to pass new legislation requiring tribal consent before future energy infrastructure development or to allow tribes to impose conditions on future projects.


However, he had few answers for the committee when asked about Energy Transfer Partners' numerous attempts to meet with the tribe about the project. Instead, he stressed that "there has never been a meaningful consultation about where to cross that river."


Joey Mahmoud, an executive vice president of Energy Transfer Partners, the company building the DAPL, disagreed. In his written testimony Mahmoud reiterated the numerous attempts to consult the tribe made by both the Army Corps of Engineers and Energy Transfer Partners. Unlike the 54 other tribes consulted about the project, the Standing Rock Sioux were unwilling to meet.


Mahmoud's testimony also revealed that some of the tribe's demands–particularly one for a government to government consultation on the project–are impossible.


"We are not a government," Mahmoud said of Energy Transfer Partners. "We don't have the government-to-government relationship that the tribe was seeking to have that consultation. So there lies the issue… We cannot enter into formal consultation with the tribe to resolve some of the issues that they claim."


The hearing looked beyond the environmental concerns to the economic benefits of pipeline construction. Finishing DAPL would give states a significant boost in tax revenue. North Dakota would gain $13 million in property taxes each year. South Dakota would collect $13.5 million, Iowa $7 million, and Illinois about $700,000.


The economic benefits would not end there. Construction would provide thousands of additional construction jobs, most of them union positions. Here the testimony exposed how the protests have created a tension between environmentalists and unions, two key Democratic constituencies.


Read full article here.