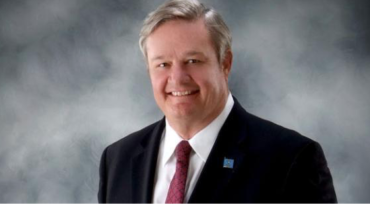 Billings Gazette by Governor Jack Dalrymple
Dec 14, 2016


The Dakota Access Pipeline, an oil pipeline which starts in North Dakota and will route to Illinois, has been marred by a steady stream of misinformation and rumor. As governor of North Dakota, I feel it is important to share the facts of how the route was permitted through our state, as well as our North Dakota law enforcement's exemplary management of protesters who have made national headlines.


Recently, many around the world have come to know this project as simply "DAPL" and have used limited information shared through traditional and social media to form opinions about the pipeline, and North Dakota as a whole. Much of this information is neither accurate nor fair.


North Dakota's connection to the pipeline began in 2014 when Energy Transfer Partners officially filed its application for corridor compatibility and route permit through our Public Service Commission. It is the job of our three-person elected PSC to handle all such matters according to state law. A 13-month review process included public input meetings which were held across the state. As a result of these meetings, the route was modified 140 times to ensure environmental safety, including a shift to follow an existing gas pipeline corridor so as not to create an entirely new pathway. The final route was legally approved and permitted by the state of North Dakota, the location for the crossing of the Missouri River was approved by the U.S. Army Corps of Engineers, and the easement was forwarded to the assistant secretary of the Army for signature.


These are essential facts:


Not one person from the tribe attended any of the meetings and hearings publicly noticed by state regulators over the course of two years. The pipeline's permitted route never crosses tribal land.
Those opponents who cite the 1851 Treaty of Fort Laramie to dispute who owns the lands conveniently ignore the later treaty of 1868.
Finally, with respect to the pipeline's proximity to the Standing Rock Reservation's water supply, its existing intake was already scheduled to be shut down by the end of 2016 and replaced by an intake in South Dakota, some 70 miles away.
All of these facts were validated by a U.S. District Court judge in Washington, D.C. who ruled against a request for an injunction.
While the right to disagree with projects such as Dakota Access Pipeline absolutely exists and those who disagree are welcome to exercise their right to free speech to declare that, it should never be acceptable to ignore straightforward facts and trample on a legal process that was followed carefully. It is unacceptable that the facts of the permitting process were not only omitted in much of the discussion among those who disagreed with the pipeline, but were twisted in order to paint the state of North Dakota and federal government as reckless and racist. Nothing could be further from the truth.

Please click here for the full article.