Moving America's Energy
The Dakota Access Pipeline
The Dakota Access Pipeline is a 1,172-mile underground 30" pipeline transporting light sweet crude oil from the Bakken/Three Forks production area in North Dakota to Patoka, Illinois.
Safely operating since June of 2017, the Dakota Access Pipeline now transports 570,000 barrels of oil per day. The pipeline is the safest and most efficient means to transport crude oil from the geographically constrained region, providing better access to Gulf Coast and Midwest refineries and other downstream markets.
Binding Supplemental Open Season
Dakota Access, LLC ("Dakota Access") and Energy Transfer Crude Oil Company, LLC ("ETCO") are pleased to announce a Binding Supplemental Open Season ("Open Season") to solicit additional shipper commitments for transportation service from the Bakken/Three Forks play in North Dakota to storage terminals located in Patoka, Illinois and Nederland, Texas through their respective pipeline systems (collectively, the "Bakken Pipeline System"). Dakota Access and ETCO anticipate that incremental capacity on the Bakken Pipeline System will be determined based on committed subscriptions made by shippers during the Open Season in addition to commitments already received for future capacity during the previous open season that concluded in December 2018.
The Open Season provides interested parties with the opportunity for transportation service from the Bakken/Three Forks play to destinations in and around Patoka, Illinois or Nederland, Texas through a commitment to the Bakken Pipeline System. Learn more ->
Benefits
The Dakota Access Pipeline has helped bolster production in the Bakken, currently moving approximately 40% of the Bakken's oil output per day. It has also helped to improve the region's drilling economics by lowering transportation costs for operators, and is providing a safer means of transportation over truck or rail.
Increased domestic crude oil production translates into greater energy security, lower trade deficit, and boosted economic growth. Pipelines enable the crude oil to safely reach refining and manufacturing markets where it can be used to make all of the products that Americans use every day.
The Dakota Access Pipeline created approximately 8,000 to 12,000 jobs during construction. It put highly skilled union mechanics, electricians, pipefitters, heavy equipment operators and others within the heavy construction industry to work. Local economies benefited from workers using hotels, motels, restaurants and other services.
And since the start of operation, the pipeline has been paying millions in property taxes to states each year. These tax dollars have been used to support schools, hospitals, emergency services and other critical ongoing needs. We remain an active member of the communities the pipeline traverses, which is a core aspect of our business. Learn more ->
Update
As of June 2019, Energy Transfer has begun filing and making notifications to states about plans to optimize the existing Dakota Access Pipeline to accommodate additional volumes of crude oil.
Optimizing the Dakota Access Pipeline to accommodate increased volumes can easily be done by adding horsepower along with a few modifications and upgrades at pump stations along the existing line. There will be no mainline construction or additional pipe needed.
Optimizing capacity will enable further development in the Bakken which means more jobs and economic benefits for local communities. Learn more ->
The entire Dakota Access Pipeline is buried underground.
The pipeline is made of heavy-walled steel pipe.
Pipelines like Dakota Access are proven to be safer than rail or truck transportation of crude.
The pipeline is monitored 24/7, 365 days a year by a computer network control system.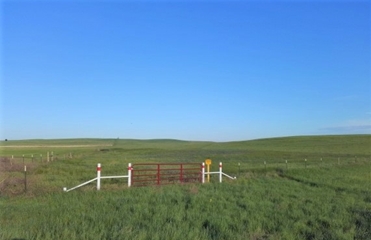 MEET ENERGY TRANSFER
America uses 800 million gallons of petroleum every day. At Energy Transfer, we're proud of our role in developing the latest in pipeline technologies, to bring energy to American homes and businesses. We safely operate more than 86,000 miles of pipeline, with a company priority to build with American materials, American workers, and American ingenuity.