Safely Moving Bakken Crude Oil
The Dakota Access Pipeline can transport up to 750,000 barrels of oil per day. The Dakota Access Pipeline (DAPL) is the safest and most environmentally sensitive way to transport crude oil from domestic wells to American consumers. It is the result of an extensive process that involved review and approval by the U.S. Army Corps of Engineers and regulators in North Dakota, South Dakota, Iowa, and Illinois. It is among the safest, most technologically advanced pipelines in the world.
Operated by Energy Transfer, the Dakota Access Pipeline is a critical link supporting North Dakota's oil and gas industry which accounts for nearly 50,000 jobs and remains a powerhouse for the state's economy. The pipeline currently transports about half of the Bakken's oil production, facilitating royalties from production to the landowners and state, and to many Native Americans who have oil and gas leases or production on reservation property. It has also helped to improve the region's drilling economics by lowering transportation costs for operators.
Route Efficiency and Planning.
Environmental protection and public safety are top priorities for Energy Transfer. With a long history of safely constructing and operating pipelines, Energy Transfer is committed to minimizing and mitigating the impacts to land properties.
This Dakota Access Pipeline crosses almost entirely private land, often already in use for other utility easements. The pipeline does not cross the Standing Rock Sioux reservation, even at the portion of the pipeline that was the subject of dispute at Lake Oahe. In developing the route, the United States Army Corps of Engineers had hundreds of contacts with dozens of tribes regarding the Dakota Access project. In addition, the U.S. Army Corps reached out to the Standing Rock Sioux Tribe nearly a dozen times to discuss archaeological and other surveys conducted before finalizing the Dakota Access route.
Notably, the Dakota Access Pipeline uneventfully operates along the same path as (but much deeper underground) the Northern Border Pipeline, which has functioned safely beneath the lake for more than 35 years.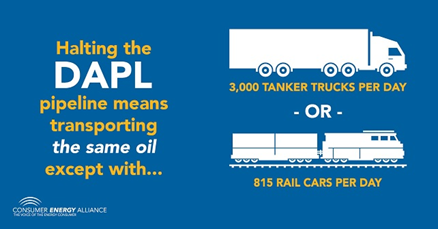 Benefitting America
Pipelines like Dakota Access support domestic crude oil production which translates into greater energy security, lower trade deficit, and boosted economic growth. Safer than rail or truck, pipelines enable crude oil to reach refining and manufacturing markets where it can be used to make all of the products that Americans use every day.
The Dakota Access Pipeline created roughly 10,000 jobs during construction. It put highly skilled union mechanics, electricians, pipefitters, heavy equipment operators and others within the heavy construction industry to work. Local economies benefited from workers using hotels, motels, restaurants and other services.
And since the start of operation, the pipeline has been paying millions in property taxes to states each year. These tax dollars have been used to support schools, hospitals, emergency services and other critical ongoing needs. Between 2017 - 2022, Dakota Access Pipeline paid more than $185 million in property taxes.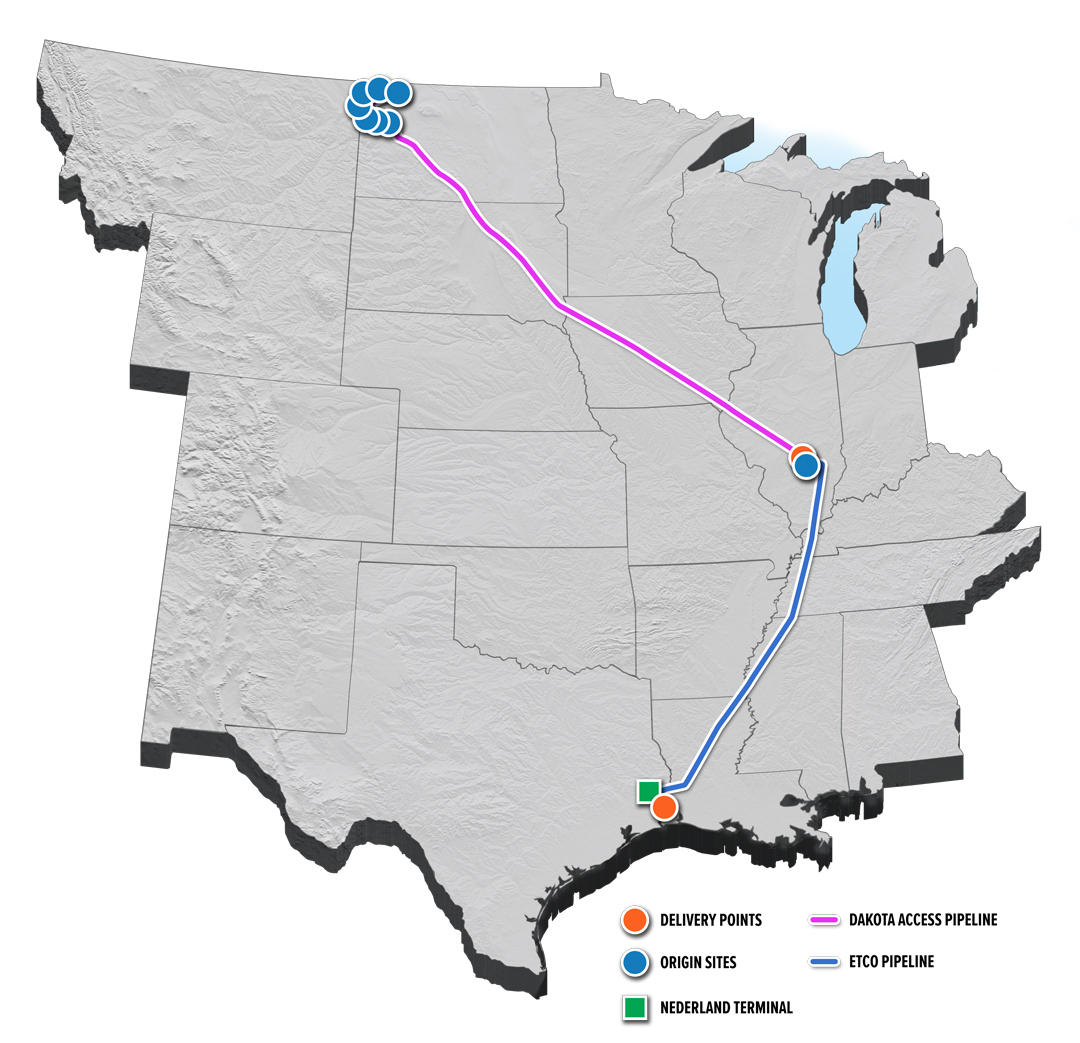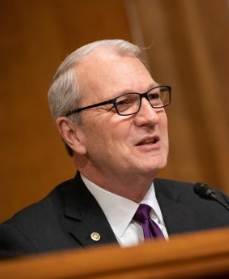 A MESSAGE FROM NORTH DAKOTA SENATOR KEVIN CRAMER:
---
"Because of the Dakota Access Pipeline, we are able to move another half a million barrels per day to market efficiently and effectively.

---
– Kevin Cramer, Senator, North Dakota, May 2019
Follow Us
Tax Benefits
Since Dakota Access went into service in 2017, it has continued to pay annual property taxes to each state it traverses. Between 2017 – 2022, the pipeline paid in taxes:
North Dakota: $40+ million
South Dakota: $28+ million
Illinois: $91+ thousand
Iowa: $117+ million
Totaling more than $185 million, these tax dollars have been used to support schools, hospitals, emergency services and other critical ongoing needs.